Novorossiysk Grain Plant, JSC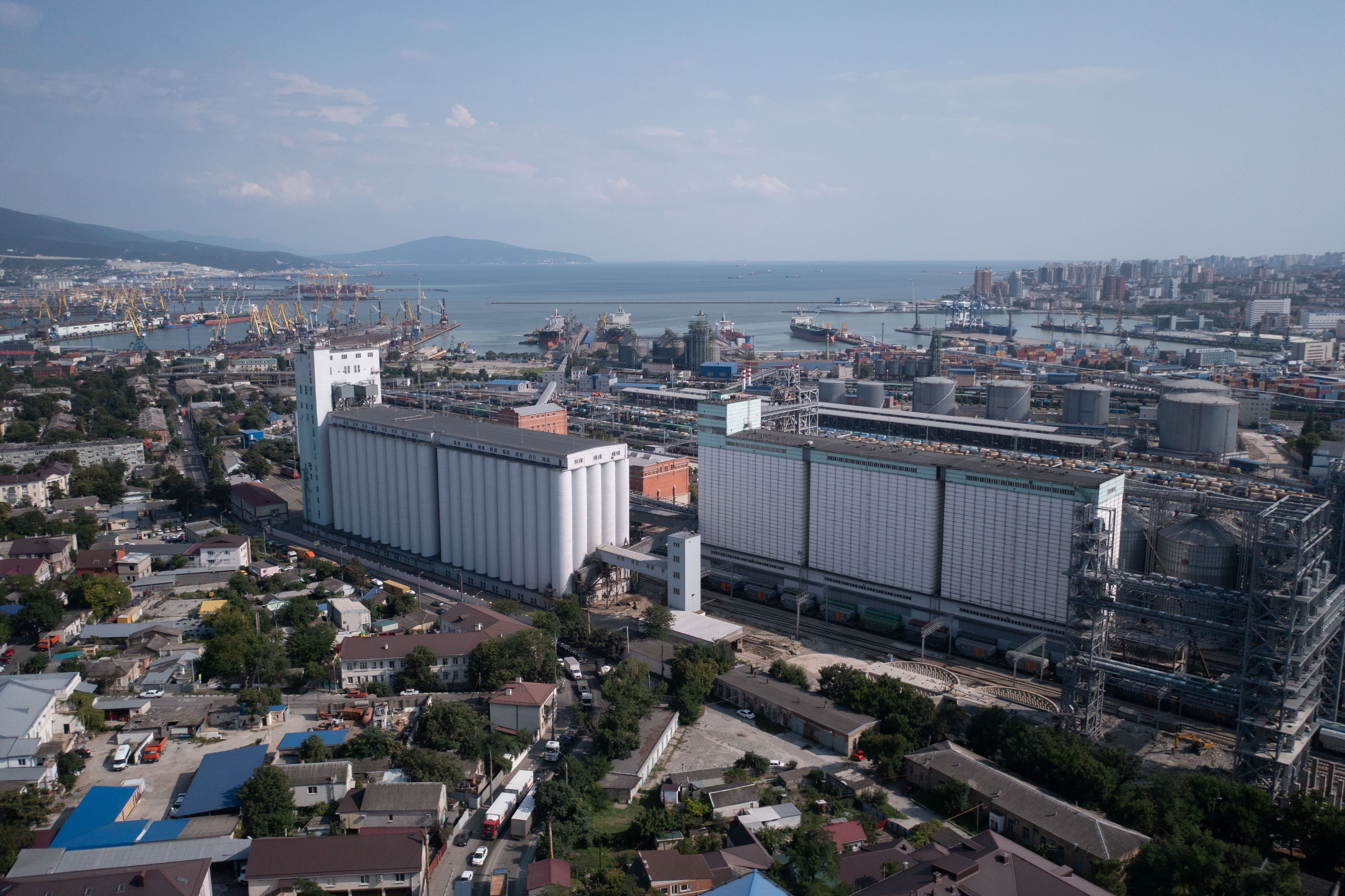 Description of the production complex:
Novorossiysk Grain Plant, JSC (NGP) is a high-tech port transshipment complex that includes two elevators and a complex of port facilities. The total storage capacity of the enterprise is 250 thousand tonnes; the depths at the mooring wall allow processing DW vessels up to 70 thousand tonnes.
In addition, the production direction of the enterprise includes a three-grade wheat mill with a capacity of 150 tonnes/day.
Accreditation:
grain keeper (basis of goods supply) within exchange trades of National Commodity Exchange, JSC
dealer in the framework of exchange trades of National Commodity Exchange, JSC
The main activity :
provision of port grain transshipment services
transshipment of cereals for export by water transport
provision of transport and forwarding services related to the processing of export cargo
Product range:
prime grade bakery wheat flour
bakery wheat flour of the first grade
cereal
Packing:
polypropylene bags of 5, 10, 25 and 50 kg
5 and 10 kg kraft paper bags
Finished Goods Delivery Regions:
Krasnodar Territory
countries of the Middle East, Southeast Asia and the Far East
Regions of grain supply for transshipment:
Krasnodar Territory
Stavropol Territory
Rostov region
Volgograd region
Voronezh region
Lipetsk region
Saratov region
Oryol region
Samara region
Contacts:
Management: Denis Demenkov
Secretariat:
Tel.: +7 (8617) 67-80-41,
Fax: +7 (8617) 67-80-30.
Commercial Department:
Sales Department: