Logistics

OZK Group provides a full range of services for the transportation and logistics of grain and agricultural products for export through two port grain terminals - NGP, JSC and Port Elevator, JSC .
The scope of services includes:
acceptance and storage of grain at port terminals;
shipment with a complete set of accompanying documents
The OZK Group includes two grain port terminals specializing in the shipment of grain in ships with deadweight up to 72,000 tonnes. The grain terminals are located in the port of Novorossiysk and on the coast of the Baltic Sea, which have their own railway access, reception and distribution facilities.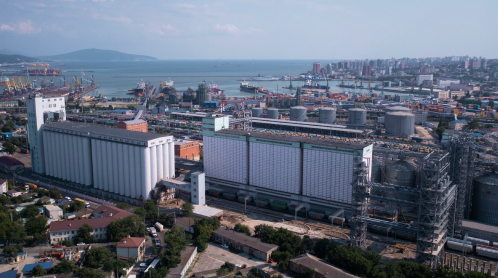 NGP, JSC
NGP, JSC is a high-tech transshipment complex. It is located in the water area of the largest deep-sea non-freezing port of Russia on the Black Sea, which allows year-round transshipment of grain.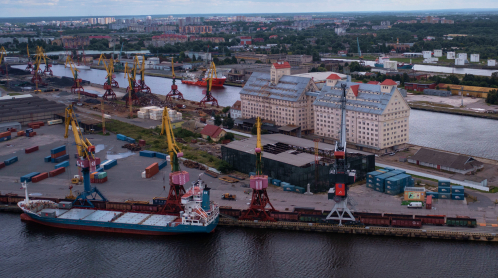 Port Elevator, JSC
Port Elevator, JSC is a specialized grain terminal consisting of three elevators located at two production sites in two harbors on the territory of the Kaliningrad Sea Commercial Port - the only non-freezing port of Russia in the Baltic.
In addition, OZK operates a fleet of hopper wagons, including its own innovative modelswith improved characteristics: increased body volume up to 120 cubic meters, increased axial load up to 25 tonnes, which ensures the transportation of goods using the full load capacity of the car of 76 tonnes.
The design of such a wagon is optimal for transporting all types of grain and milling products and is adapted to the requirements of transshipment terminals. Equipping the car with innovative "Barber" trolleys reduces the cost of operating the rolling stock for the entire service life due to increased repair intervals.
76 tonnes
load capacity of the wagon